Dîner en Blanc is the world's first culinary pop-up event, initially held in Paris and Montreal. BR|PR was retained in 2011 to launch the first-ever U.S. event in New York with only three weeks' notice.
BR|PR first secured an advance feature in The New York Times introducing Dîner en Blanc to the U.S. market. We continued to generate significant buzz and excitement with advance stories and news items on all the elements that make the event so unique.
One of the challenges we faced was maintaining the secrecy of the location while aggressively pitching for coverage. The très chic all-white culinary pop-up takes over landmark public spaces whose location is kept undisclosed until the very last minute to the delight of attendees. In addition to pitching press for advance stories, we sent media alerts 24 hours in advance inviting select local, national and international media to attend without the location; then, 90 minutes before the start, texted and called TV news desks, select editors and bloggers with the exact location.
To afford attending media a birds-eye view, we rented two cherry picker lifts (mobile elevating work platforms) and had an operator take photographers and TV crews up and down the lift.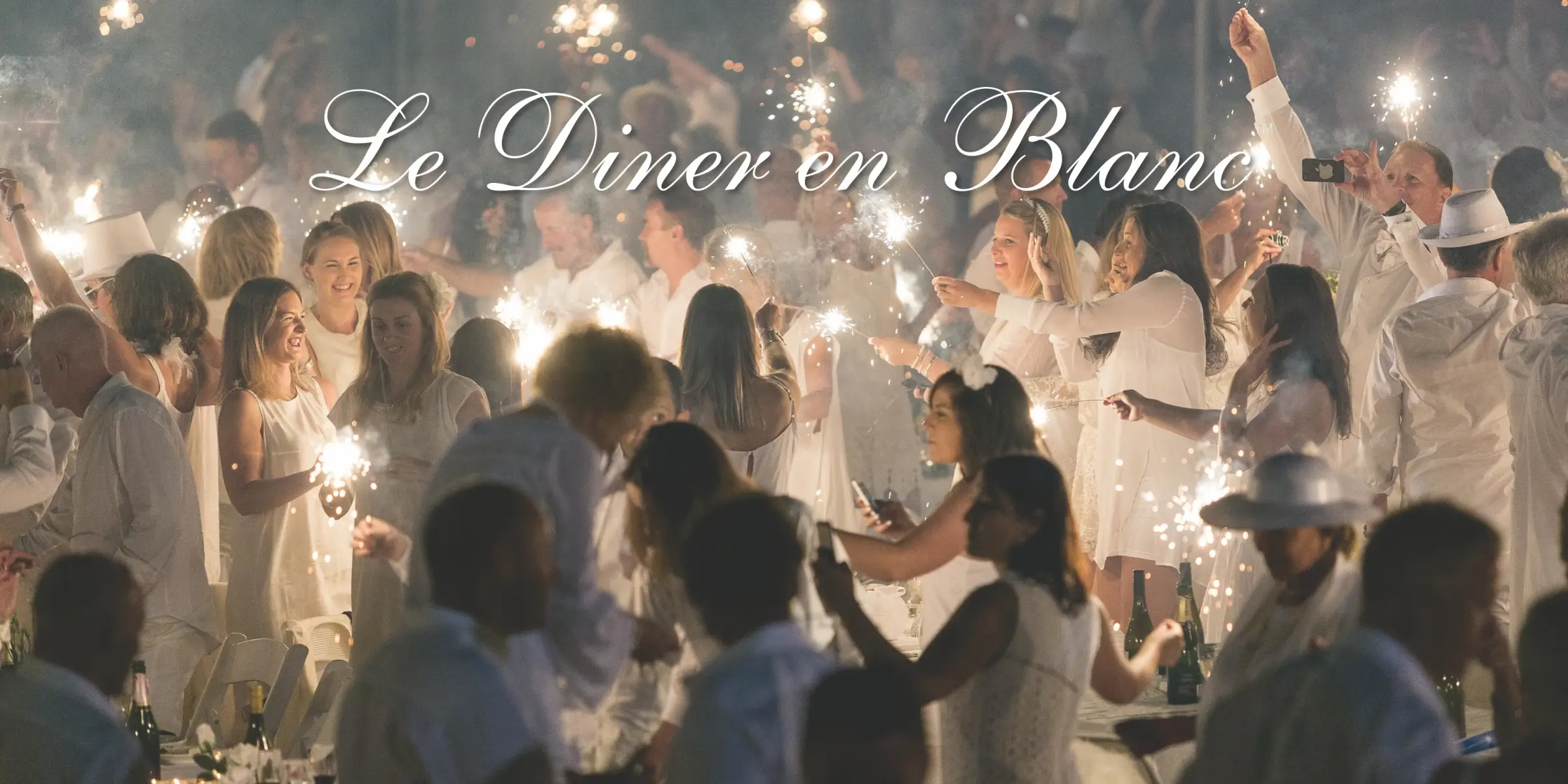 The event sold out quickly and the advance press resulted in a wait list of 35,000+.
Our VIP/Media Lounge with food & beverages was standing-room-only. We organized dozens of press interviews with the Dîner en Blanc founders.
Delivered impactful, on-message media coverage ranging from ABC-TV's "Nightline", CNN, and five local TV news to The New York Times, New Yorker, Food and Wine Magazine, W Magazine, Zagat, Getty Photos, Yahoo and select international press.
Secured over 120.8 million media impressions for the first NY event.
Our press initiatives prompted an explosion of demand from 100+ cities around the world wanting to host Dîner en Blanc.
BR|PR has served as the national PR agency for over a decade, contributing to Dîner en Blanc's explosive growth globally. The culinary event has become a global phenomenon, held in over 90 cities in 30 countries; 25+ cities in the U.S.
In additional to handling all U.S. and international press, we work closely with Dîner en Blanc's sponsors, advising, supervising and coordinating media outreach efforts with their Marketing and PR executives and agencies. We have secured several national sponsors as well.
The huge wait lists are a testament to our ongoing efforts. In cities around the country, the event is one of the hottest tickets in town. In New York, we have as many as 6,000 guests attending the annual summer event and over 64,000 people are on the wait list.