Sales of Shock Coffee – the world's first hyper-caffeinated gourmet coffee – were flat and BR|PR was retained to reinvigorate and redefine the brand.
Our goal was to ensure that Shock Coffee became the dominant player in the hyper caffeination market, aggressively build upon the brand's awareness and create a unique identity among consumers, the media, distributors and retailers as the uber-cool product that everybody craves.
BR|PR worked to trend the product's tag line 'Sleep is Overrated'. For our three-pronged campaign, we targeted high profile consumer and trade press, pursued product integration and approached Hollywood craft services to include Shock coffee with meals.
We supported the brand in numerous key markets nationwide with TV and print coverage where the product was sold. We drew attention from local press with 'Shock' Hummers driving through various cities nationwide.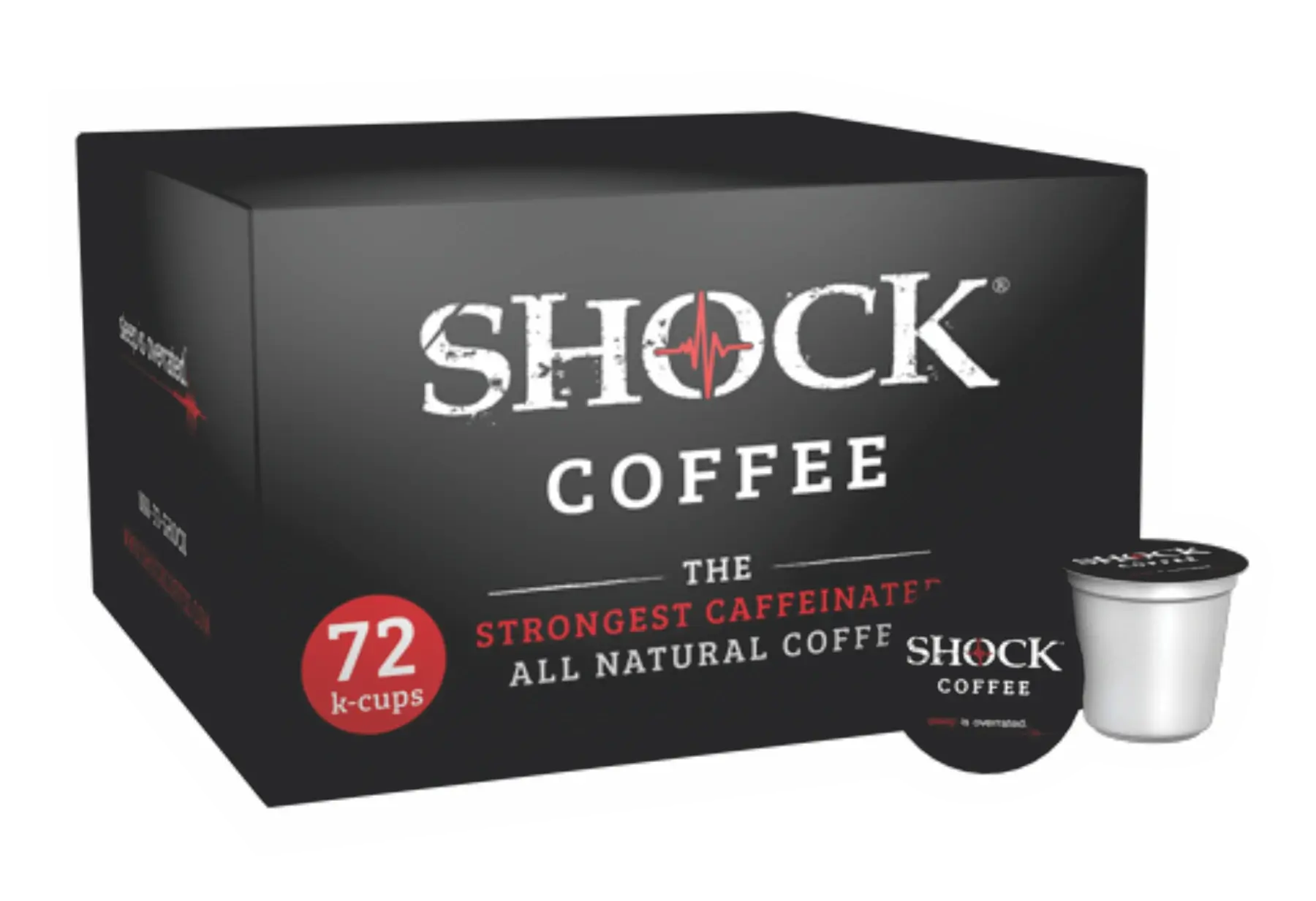 Shock Coffee became the most talked about coffee drink in America, with television programs including the "Today Show" and the "Tonight Show" mentioning the brand unsolicited by us.
The total number of media impressions was 38,792,205 million.
The brand expanded into all 50 states and Canada and the tagline 'Sleep is Overrated' really caught on as ABC Nightline used the phrase in their story, among other media outlets.
Top-tier consumer press including ABC-TV's Nightline, CNBC, Good Morning America, Crain's Esquire, BusinessWeek, USA Radio Network, Playboy, Huffington Post, USA Today. In Canada, secured press including Talk Show with Bryan Allex, A-Channel Morning TV and Globe and Mail.
Secured extensive coverage in trade publications including Beverage Industry Convenience Store News, Distribution Channels, BevNet, and Canadian Grocer.
Product placement and integration including the charity fundraiser for 'Love for Humanity' and MTV Casting.
CSI Craft Services served Shock coffee on set locations for TV series 'Entourage' and 'CSI New York', and the film 'Iron Man'.