Patron's founders retained BR|PR to alter perceptions about tequila as a low-end spirit and create a high-end, newly defined ultra-premium brand that would counter customers' reluctance to pay top dollar for a bottle or a shot at the bar.
Our multi-pronged media strategy was designed to position Patron Tequila as a top-shelf brand for the most discerning customer. First, we went after coverage in general consumer media outlets as well as upscale food and beverage magazines. We formed strategic alliances with Barney's New York, The Cannes Film Festival, The Robb Report, and Vanity Fair, gaining attention from food and beverage reporters and critics from The New York Times, Wall Street Journal, and Los Angeles Times.
Opportunistically, when Tom Cruise's character in the movie Vanilla Sky demanded his Patron, we leveraged it into a major media story picked up by Entertainment Tonight, People Magazine, Allure Magazine, USA Today, Access Hollywood, Washington Post, among others. We proactively secured celebrity endorsements for Patron, including from Academy Award winners Jamie Foxx and Kevin Costner, and Bo Derek. E! Entertainment produced three one-hour specials featuring Patron Tequila sparked by daily events created by BR|PR.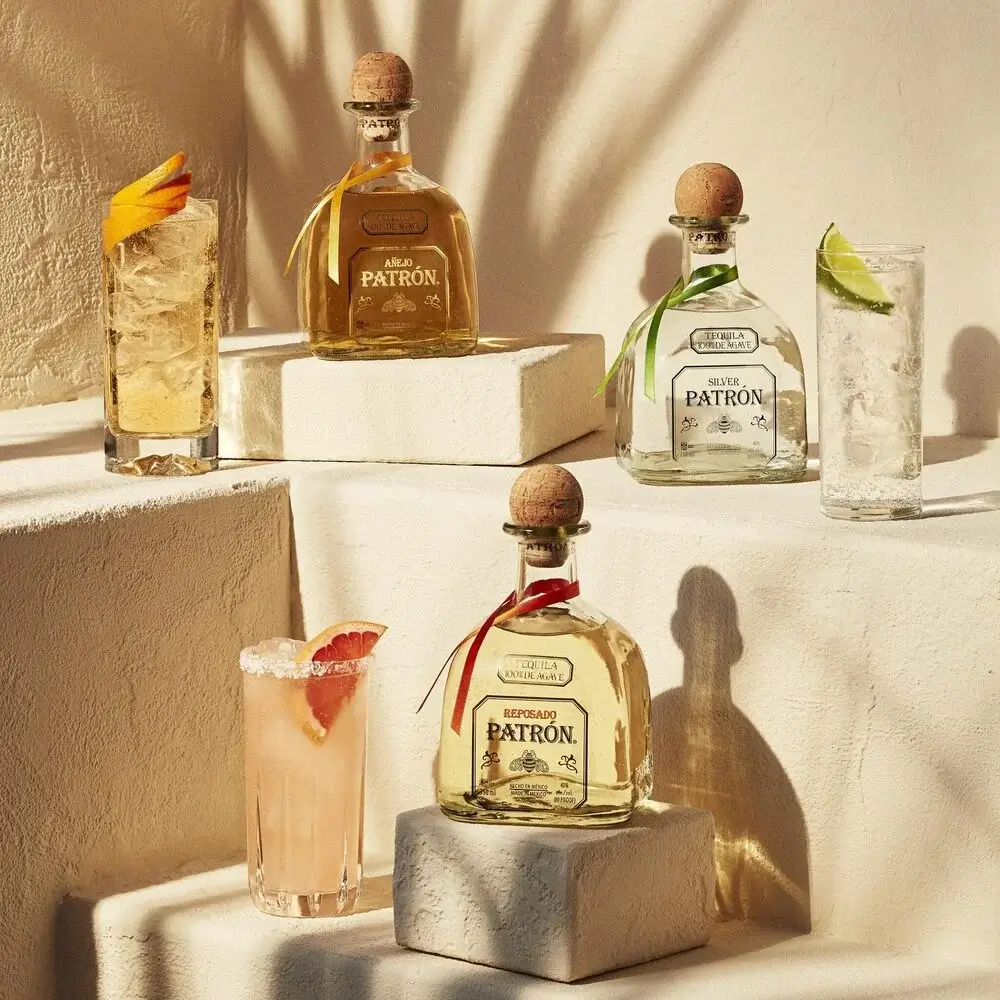 Our campaign changed the world's perception about tequila and overcame consumer resistance because of price. Within six months, Patron's sales jumped by 75 percent as restaurants, bars, retailers, and distributors saw that customers were indeed willing to pay more for a prestigious, quality brand.