Sony Corporation retained BR|PR to open its redesigned multi-level flagship retail store located in its New York headquarters. The store's sales were weak as Sony was competing with sales of its electronic and music products in stores throughout the city.
Sony was one of the first retailers in the country to re-imagine the shopping experience as experiential. The revamped store provided a missing link in contemporary retail, connecting what Sony called 'high-tech with high-touch'.
The street-level floor featured all SONY's toys – electronics and technology. Downstairs, the focus was on experiencing the products in a more authentic, living room-ish vibe way. It featured a cappuccino bar (an innovation for retail at the time), sink-into couches and inviting technology including huge television monitors, state-of-the-art stereo technology.
With this fresh approach, Sony Style hoped to reinvent the shopping experience, and in the process woo female shoppers intimidated by purchasing electronics in big box stores.
With the primary target the tri-state media and customers, teasers were mailed to the media, tours were conducted on-site, celebrities were invited to sample the lounge-like amenities, and an aggressive media outreach was implemented. Additionally, specific campaigns targeting national holidays such as Thanksgiving, Father's Day and Christmas were executed with great success.
BR|PR secured a wide range of press coverage, including Associated Press, CNN, The Today Show, FOX Style News, The New York Post, Metropolitan Home, Vogue, Newsweek, Harpers Bazaar, Conde Nast Traveler, Women's Wear Daily, and Town & Country.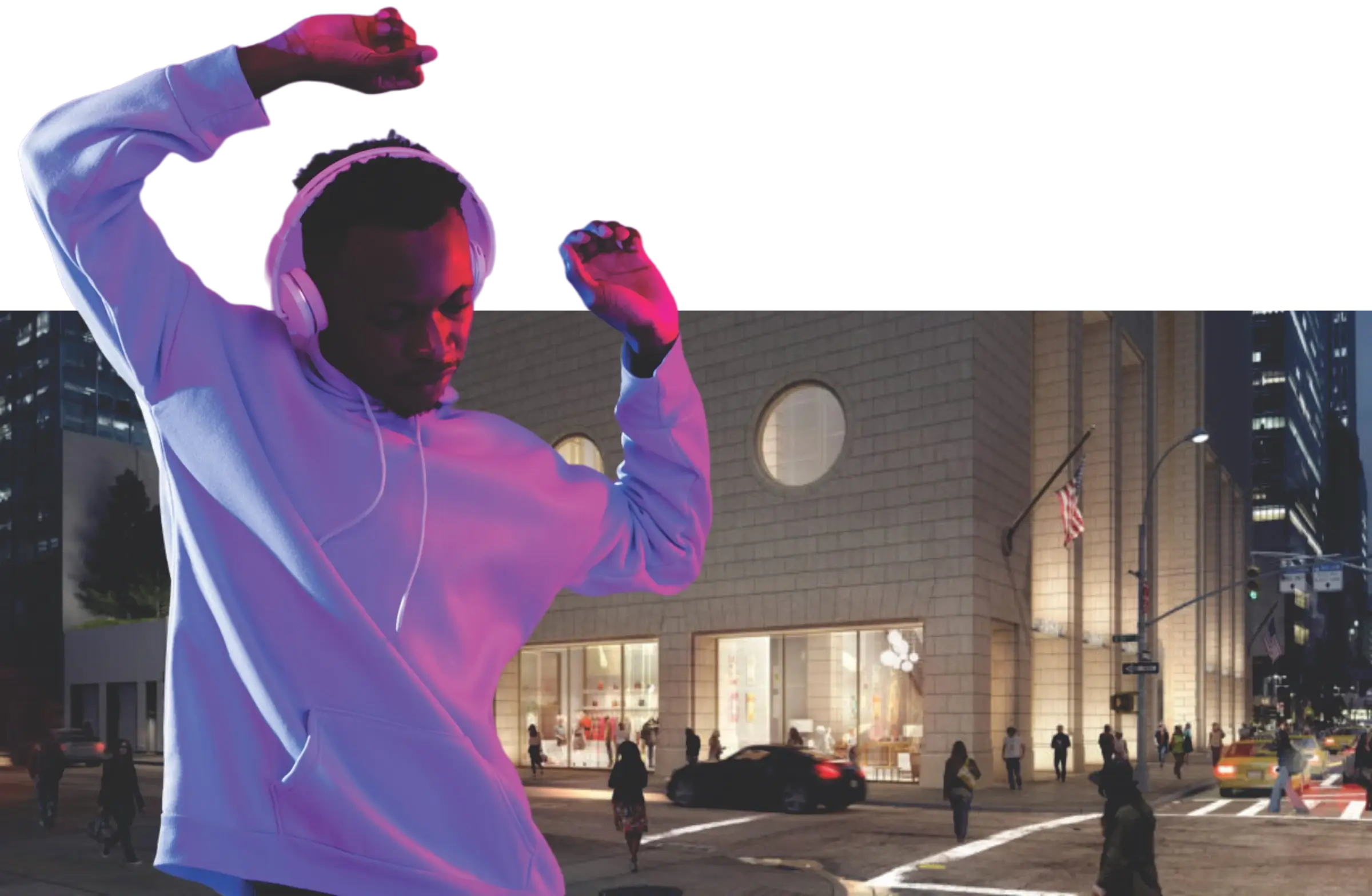 Extensive buzz and 'cool, must check out' vibe translated into high pedestrian traffic and record-breaking sales.
The experiential store became an invaluable marketing tool for Sony Corporation to introduce its new products, from CDs to electronics.