Launch the world's first festival dedicated exclusively to rosé wine featuring 60 wineries and wine organizations presenting more than 200 wines, and position the festival as a singular tasting event concept in the wine industry. BR|PR was tasked with handling the media announcements and activations leading up to and surrounding the series of events spanning a two-day period.
BR|PR coordinated a pre-launch preview attended by key consumer and trade press to generate buzz and excitement for the upcoming four events.
We arranged VIP previews for connectors in the industry, hosted over 100 journalists at four tasting events and promoted the wineries and wine organizations involved in the festival. We focused on varied consumer and trade media to reach the festival's target audiences– wine lovers, wineries, wine distributors, tastemakers in New York and nationwide – and leveraged the unique event location onboard a hybrid ship sailing along the Hudson River.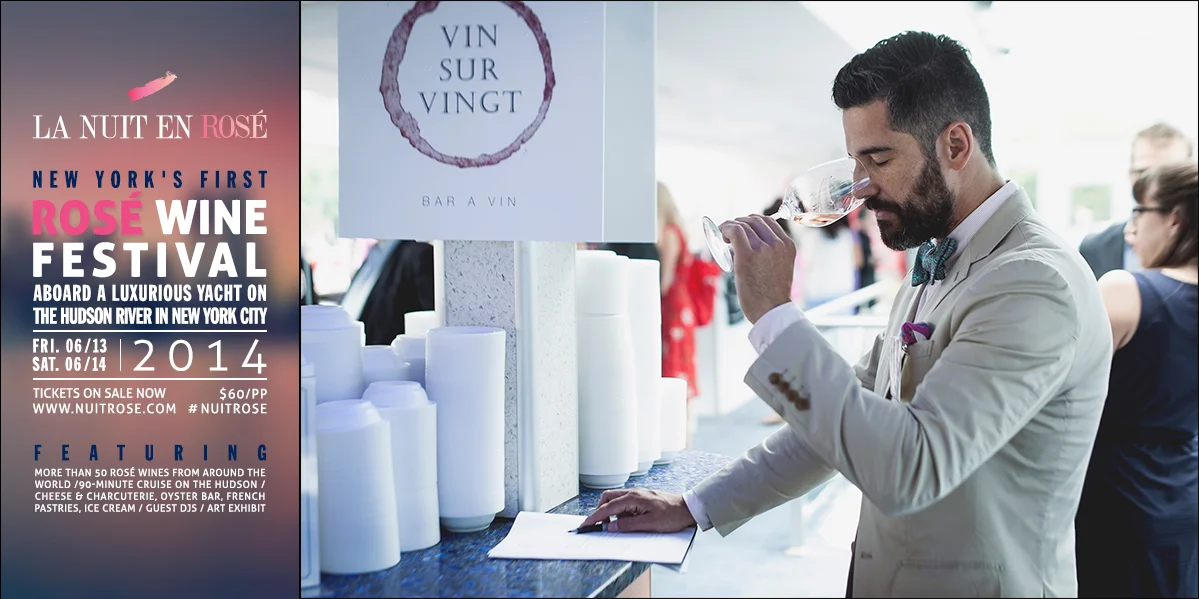 BR|PR successfully positioned La Nuit en Rosé as a new, innovative model for wine tastings.
We secured expansive high-profile media coverage, triumphant branding and strong word-of-mouth. The record attendance exceeded organizer's expectations: all four sailings were sold out with long waiting lists.
Over three dozen press outlets attended the four tasting events including The New York Times, New York Post, Wine Enthusiast Wine Spectator, Wine and Spirits Magazine, USA Today, Travel & Leisure, Harpers Bazaar, Crain's New York, Buzzfeed, Food & Wine, Forbes, The Daily Meal, Eater, Urban Daddy, Drinkwire and the Beverage Media Group.
BR|PR secured 66.6 million media impressions across more than 50 trade and consumer press.
With the unqualified success of the New York events, the festival expanded to additional markets including Los Angeles, Miami and the Hamptons.