Maxim Vengerov is widely considered one of the world's greatest violinists, often compared to Jascha Heifitz and David Oistrakh. BR|PR represented the Grammy Award-winning violinist Vengerov from his early days, launching him in North America and building his profile over many years.
Our press coverage was not confined to classical music press — we secured a full-page feature in People Magazine, regular interviews and performances on top-related television programs, and more. We also helped produce music videos.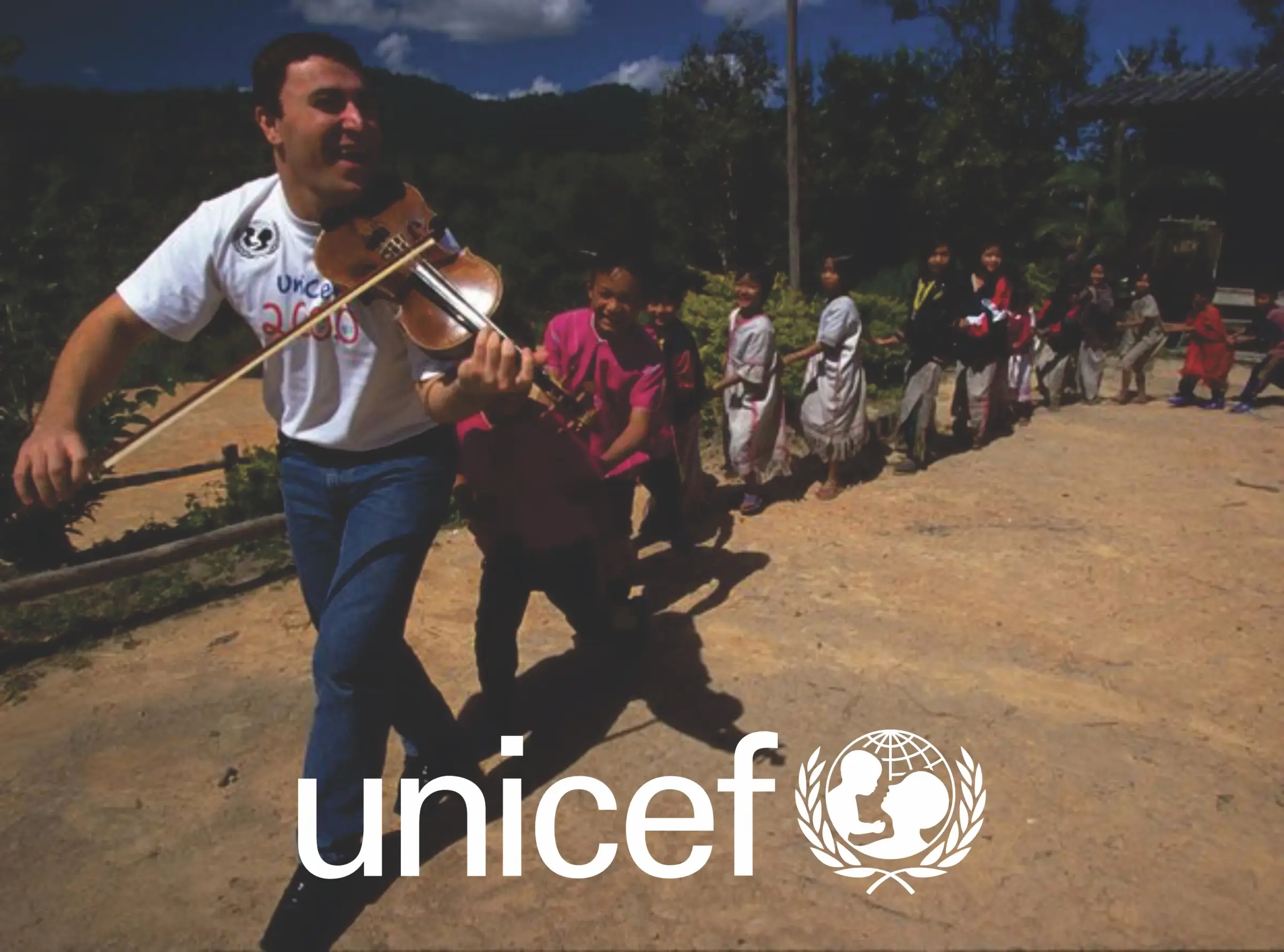 Our work with Vengerov serves as an illustration of BR|PR's efforts to expand the visibility of our artists in unique and meaningful ways. Knowing of Maxim's love for children, we approached UNICEF and, after nearly one year of discussions, secured his appointment as UNICEF's Envoy for Music – the first classical artist to work with the United Nations in its history. UNICEF issued a press release globally, citing Diane Blackman and BR|PR as Vengerov's PR agency. We booked Vengerov on CNN to make the announcement in the US.
As a result of this prestigious appointment, Vengerov has traveled extensively on behalf of UNICEF, met with world leaders and inspired children from war-torn Sarajevo to Asia and Africa, raising his visibility and prominence on a scale few artists can approximate. Vengerov is recognized around the world for his humanitarian work as well as his extraordinary artistry.